Tactile indicators
Tiflocentre Vertical is specialized in manufacture of different types of tactile indicators in compliance with the Russian and international standards.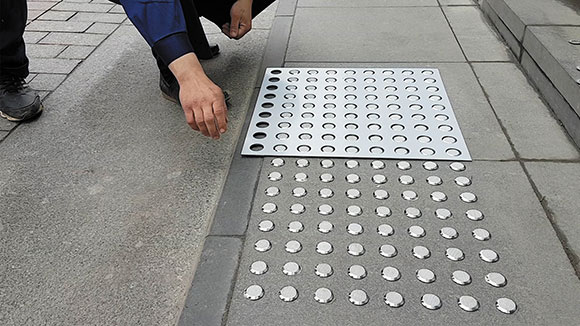 Tactile indicators are special floor indicators, required for the route marking for visually impaired people. They are manufactured in the form of cones and stripes. They are used indoors as well as outdoors and also in places with no possibility for tactile paving mounting: stairways, entrance ramps and narrow corridors. Cones are generally used to indicate warning and danger areas, and stripes determine the direction for safe movement.
POLYURETHANE TACTILE INDICATORS
Cheap floor tactile indicators which are a nice alternative to polyurethane tactile paving. They have an aesthetic design and a contrast color (yellow). They may be mounted indoors and outdoors at a wide temperature range. To make the mounting process (using an adhesive) easier we manufacture footless tactile indicators.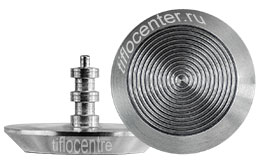 METAL TACTILE INDICATORS
Tiflocentre Vertical manufactures tactile indicators from stainless steel, aluminum or brass. They have an aesthetic design, not spoiling the office interior and corporate style. The installation of such indicators is also reasonable at the religious facilities and in museums. Metal tactile indicators are suitable for indoor and outdoor mounting.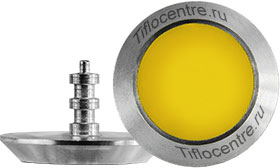 COMBINED TACTILE INDICATORS
These are tactile indicators, made from two materials – metal and polyurea. Such indicator combines all the requirements: contrast, durability, resistance to temperature drops and an aesthetic design. It is suitable for mounting at places with large passability: educational institutions, hospitals, post offices, etc.

Our manufacturing company also develops and tests mounting adhesives for floor tactile indicators. Tiflocentre specialists have developed special adhesive FIXVERT, guaranteeing qualitative fixation to any type of the surface.