Tactile map (tactile plan)
A tactile map is a special raised plan of the room or territory, made using the Braille letters.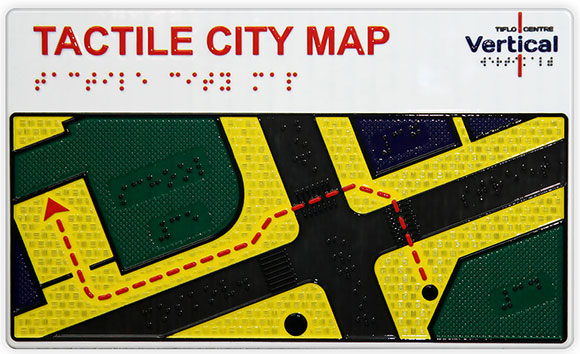 Its availability and placement in the rooms is obligatory and is regulated by existing standards. Tiflocentre Vertical develops and manufactures different types of tactile maps, depending on the designation place. Every device is checked by the proof-readers of Braille system, completed with a quality certificate and a datasheet with an assigned device serial number.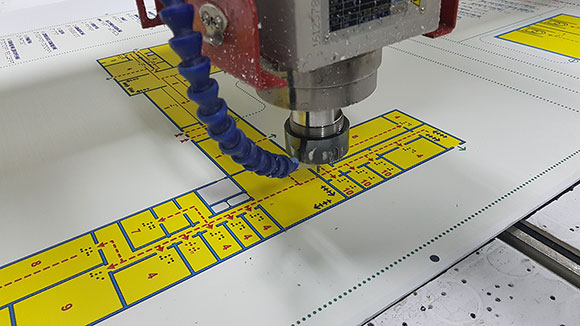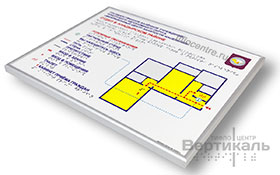 Our specialists make diagrams for various facilities:
For a room,
For a water closet,
For a park;
For a crossing;
For an entrance unit;
For a public transport stop;
The tactile surface of the mnemonic diagram is an important and expensive element of this tactile indicator – that's why requirements for its high quality are specified, affecting the device durability and design as well as its required tactile effect. Our company cares about comfortable orientation and movement of the disabled and visually impaired people.